Çırağan Cad. No:36 34357 Ortaköy / İstanbul · Phone: +90 212 227 4480 · Fax: +90 212 260 5345
October 11-14, 2012
Galatasaray University, İstanbul, Turkey
Objectives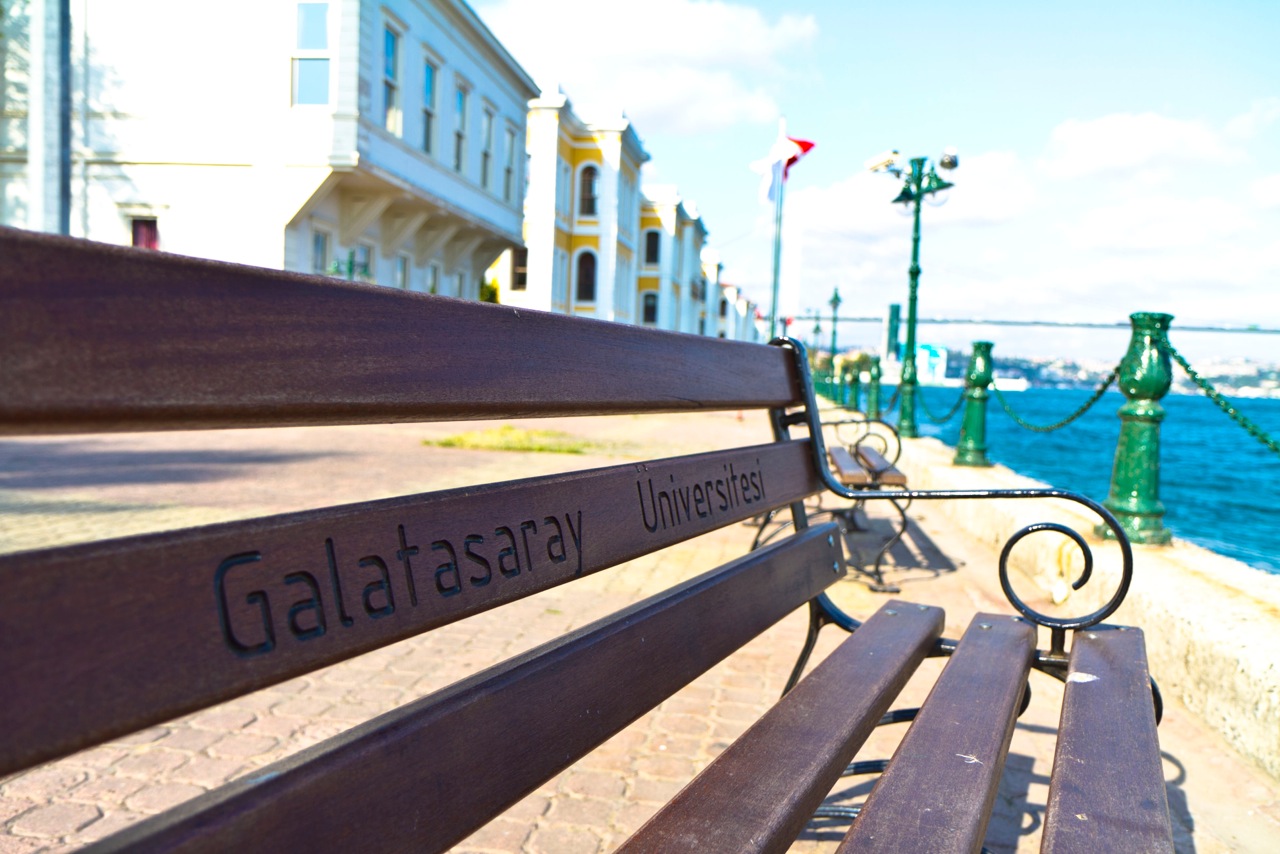 The aim of this meeting is bring together leading experts and researchers in fixed point theory and to assess new developments, ideas and methods in this important and dynamic field. Additional emphasis will be put on applications in related areas, as well as other sciences, such as the natural sciences, economics, finance, computers and engineering.
Scientific Committee
Organizing Committee
Speakers
Please click here to see conference schedule
Application
To apply, please fill the application form.
Normally, the deadline for all participants is September 21, 2012, but if you are planning to give a talk, you should apply before September 7, 2012 and send title and abstract of your talk to iwfpta@gmail.com.
Registration Fee
There will be a 50€ registration fee for the workshop. You can pay during the workshop.
Help
When you need a help, please contact with Aysegül Yıldız Ulus or Erdal Karapınar via e-mail iwfpta@gmail.com (just in case their gmail adresses are ayildizulus and erdalkarapinar, respectively).
Hotel Info
The official hotels of the workshop are Harem Hotel and Yeni Saray Hotel. In case you prefer a more comfortable stay, you may make your own hotel reservation, preferrably in the quarters of Galata, Cihangir, Beşiktaş, Ortaköy or Üsküdar.
How to reach Galatasaray University?:

Galatasaray University is 24 km away from the İSTANBUL ATATÜRK AIRPORT. Right in front of the exit door of the Ataturk International Airport, take the HAVAŞ bus to TAKSİM (40 mn, 10 TRY) and get off at the last stop, TAKSIM SQUARE (for detailed information about HAVAS buses please visit http://www.havas.net/en/shuttle-parking/istanbul-ataturk-airport/ ). Then either take a taxi (15mn, ~15 TRY), or take a bus and get off at the stop Galatasaray University. The number of busses are: 40 (Taksim - Sarıyer), 42T (Taksim - Bahçeköy), 40T (Taksim - İstinye - Dereiçi), DT1 (Taksim - Ortaköy Dereboyu), DT2 (Taksim - Ortaköy Dereboyu).

Second possibility, from İstanbul Atatürk Airport to Galatasaray University is taking a taxi (45 mn, ~70 TRY).

Finally, you may take the metro from İstanbul Atatürk Airport and change to tramway at the Zeytinburnu station. Get off at the last stop in Kabataş. From Kabatas taxi costs 8 TRY, there are also regular buses (get on the bus going to Ortaköy direction).

If you are coming from Sabiha Gökçen Airport, take the HAVAŞ bus to TAKSİM (~1.5 hr, 17 TRY) (for more detailed information, please visit http://www.havas.net/en/shuttle-parking/istanbul-sabiha-gokcen-airport/ ).

Keep in mind that, Atatürk Airport is more closer than Sabiha Gökçen Airport to the Galatasary University.

Local Information:

Galatasaray University is at 10-15 minutes by walk from both Beşiktaş and Ortaköy. If one wants to take a bus to University, he/she can take any bus working on the shore (for example, the number of busses from Kabataş: 22, 22RE, 25E; from Ortaköy: 40, 40T, 42T, DT1, DT2).

The best way to reach Galatasaray University from Anatolian side of the city is to take a boat to Beşiktaş from Kadıköy or Üsküdar.

For Metro, Tram, Ferry and Busses either you can use Akbil (1.95 TRY per trip, and you can charge your Akbil Card) or use tickets (1 ticket: 4 TRY, 2 ticket: 7 TRY, 3 ticket: 10 TRY, 5 ticket: 15 TRY, 10 ticket: 28 TRY).

Time Schedule of IDO Ferries: http://sehirhatlari.com.tr/en
Istanbul Rail Network Map
http://www.istanbul-ulasim.com.tr/media/8540/erisim_2200px_1546px-01.jpg
Bank Services:

In general Banks are open between 8:30 - 17:30 from Monday to Friday.

Currency:

The currency in Turkey is Turkish Lira (TRY). Actually 1 US $ = 1.81 TRY and 1 Euro = 2.28 TRY (September 04, 2012).

Drinking Water:

Although it is safe to drink tap water, it is recommended to buy bottled drink water which can be found almost everywhere at stores. There are several supermarkets in Beşiktaş which is 15 minutes on walk from GS University. You can safely brush your teeth with tap water.

Electricity:

The electricity supply is 220 V, 50 Hz, with the type of sockets which are standard in most European countries.

Language:

In Turkey the official language is Turkish. The Turkish language comes from Central Asian Languages Family and very different from the european languages. The Turkish alphabet is based on the latin alphabet. In general, in Istanbul many people talk English and you can easily communicate with other people. As İstanbul is a touristic city you can find many tourism offices.

Phone Information:

As it belongs to two continents in İstanbul there are two geographical regions : European and Asian sides. The local telephone code of European side is 212 and the one of the Asian side is 216. The national telephone code of Turkey is 90. All of the telephone numbers consist of 7 digits. For example telephone number of Galatasaray University is 2274480 and the code of the European side is 212. So if you want to call Galatasaray University from Asian side the number transforms into 0 212 2274480. If you want to call the same number from abroad it transforms into 00 90 212 2274480. There are prepayed telephone cards of Turkish Telecom specially designed for calling abroad.

Shopping:

Almost all of the shopping centers are open every day until 22:00 hours.

Safety:

Beware of dangerous and inconsiderate driving, especially when crossing roads. Even if you are on a pedestrian crossing, look carefully before crossing. Turkey is a comparatively safe country as far as crime is concerned, but it is best to take reasonable precautions against pickpockets in crowded areas.

Time Zone:

The time zone is 1 hour later from Central European Time Zone, 2 hours later from the Greenwich Mean Time.

Visa information for foreigners (general):

http://www.mfa.gov.tr/visa-information-for-foreigners.en.mfa"
Research Activities at GSU
Venue
The conference venue is Mathematics Department of Galatasaray University, and its address is
Galatasaray University
Department of Mathematics,
Çırağan Caddesi, No: 36,
34357 Ortaköy, Beşiktaş,
İstanbul / Turkey.
To be familiar with the location of the Galatasaray University campus, and some hotels, please overview the interactive Googlemaps below. Please read the Useful Info part to learn how to reach how to reach Galatasaray University.
Googlemaps
Registered Participants
Ali Akbar
Ümit Aksoy
Cansu Aktuğ
Maryam Alghamdi
İshak Altun
Afif Ben Amar
Mehdi Asadi
Anita Bagora
Hamadi Baklouti
Morteza Bayat
Krichen Bilel
Abdelmoumen Boulbeba
Vasile Berinde
Maher Berzig
Nurcan Bilgili
Ioan Cristian Chifu
Binakyak S. Choudry
Zoubir Dahmani
Kadri Doğan
İnci M. Erhan
Hossein Teimoori Faal
Faik Gürsoy
Esra Işık
Hüseyin Işık
Mohamed Jleli
Vatan Karakaya
Erdal Karapınar
Hakan Karayılan
Gülay Kaya
Ebru Koca
Ulrich Kohlenbach
Mnif Maher
Gülhan Mınak
Adesanmi Mogbademu
Lisa Morhaim
Mahpeyker Öztürk
Vildan Öztürk
Deepesh Kumar Patel
Adrian Petruşel
Gabriela Petruşel
İrem Portakal
Radu Precup
Rakeshwar Purohit
Shahram Saedi
Mohammad Sajid
Hero Salahifard
Bessem Samet
Müzeyyen Sangurlu
İlker Şahin
Hakan Şimşek
Ayşegül Taş
Kenan Taş
Meral Tosun
Duran Türkoğlu
Palanichamy Veeramani
Rajendra G. Vyas
Ayşegül Yıldız Ulus
Sponsors