Çırağan Cad. No:36 34357 Ortaköy / İstanbul · Phone: +90 212 227 4480 · Fax: +90 212 260 5345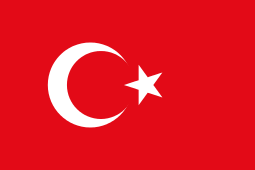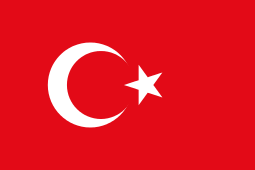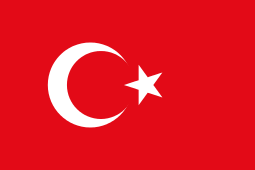 The Second Romanian-Turkish

Mathematics Colloquium

25-29 October 2017
in collaboration with

Institute of Mathematics of the Romanian Academy

and

Romanian–Turkish Joint Laboratory of Mathematical Research


Objectives
This is the follow-up meeting of the First Romanian-Turkish Mathematics Colloquium held in Constanta in 2015. The aim is to foster collaboration between the mathematicians from the two countries. There will be talks from various fields within mathematics. The first prize of the
Romanian–Turkish Joint Laboratory of Mathematical Research will be delivered on this occasion. Some funding may be available for qualified research students coming from the region. Follow this page for more details.


Scientific Committee
Organizing Committee

Lucian Beznea, Institute of Mathematics of the Romanian Academy;
Constantin Costara, Ovidius University of Constanta
Buket Eren (Galatasaray University, İstanbul)
Oğuzhan Kaya (Galatasaray University, İstanbul)
Esra Ünal (Abant Izzet Baysal University, Bolu)
Tuğçe Çolak (Galatasaray University, İstanbul)
Invited Speakers
Florin Ambro, Institute of Mathematics of the Romanian Academy
Hakan Ayral, Galatasaray University, Istanbul
Gökhan Benli, Middle East Technical University, Ankara
Wladimir Boskoff, Ovidius University of Constanta, Romania
Hatice Boylan, İstanbul University, İstanbul
Muhammet Cihat Dağlı, Akdeniz University, Antalya
Aurelian Gheondea, Bilkent University, Ankara
Serap Gürer, Galatasaray University, Istanbul
İlker İnam, Bilecik Şeyh Edebali University, Bilecik
Kaan Kurşungöz, Sabancı University, İstanbul
Ekin Özman, Boğaziçi University, İstanbul
Cihan Pehlivan, Atılım University, Ankara
Constantin Popa, Ovidius University of Constanta
Mohan Ravichandran, Mimar Sinan Fine Arts University, İstanbul

İsmail Sağlam, Adana University of Science and Technology, Adana
Cenk Turgay, İstanbul Technical University, İstanbul
Çetin Ürtiş, TOBB-ETU, Ankara
Zafeirakis Zafeirakopoulos, Gebze Technical University, Kocaeli
Ayberk Zeytin, Galatasaray University, Istanbul
Book of proceedings

Deadline: September 30th, 2017.
There will be a book of abstracts/proceedings which will be edited by the organizers and will be published online. We would like to have a 2-5 page short version of your talk. Contributed papers will be sent to an anonymous referee. Please use the templates
.tex
.pdf
and send your abstract to Tuğçe Çolak at tugcecolak@windowslive.com, who will also answer your queries regarding the latex template etc.
Application
The application deadline is July 30th.
To apply go to the application form.
(There will be a selection by the scientific committee).

Registration Fee
There is a flat registration fee of 50 Euros for the conference to be paid upon arrival. The fee is waived if you declare that you are not reimbursed by your institution.

Help
When you need a help, please contact with the organizing committee.
Hotel Info
Ortaköy Princess Hotel. (Special prices for conference guests: 60 euro/night for single rooms and 70 euro/night for double rooms - please inform the hotel that you are a conference participant) This one is very close to the university. Address: Yıldız Mh., No:, Dereboyu Cd. No:10, 34347 Beşiktaş/İstanbul Phone: (0212) 227 60 10

Belle Vues Hotel: Single room: 80-90 TL, Double room :100 TL Adress: Carsiagasi Sokak no:21 Ortaköy/Besiktas Tel:+90 (212) 260 01 04
Ixir Hotel: Single room: none, Double room: 140 TL, Triple room: 160 TL Adress: Dereboyu Caddesi Refik Fenmen Cikmazi No:2 Ortaköy/Istanbul Tel: +90 (212) 327 50 08
Loren Hotel/Suites: Single room: yok -- Double room Eko: 120TL, Double Room Stnd: 135 TL, Triple Room Stnd: 150TL Adres: Mecidiye Mah. Disbudak Sokak No:11 Besiktas Ortaköy Tel: +90 (212) 236 23 58

How to reach Galatasaray University?:

Galatasaray University is 24 km away from the İSTANBUL ATATÜRK AIRPORT. Right in front of the exit door of the Ataturk International Airport, take the HAVATAŞ bus to TAKSİM and get off at the last stop, TAKSIM SQUARE (for detailed information about HAVATAŞ buses please visit http://havatas.com/en/coach.aspx?i=1 ). Then either take a taxi or take a bus and get off at the stop Galatasaray University. The number of busses are: 40 (Taksim - Sarıyer), 42T (Taksim - Bahçeköy), 40T (Taksim - İstinye - Dereiçi), DT1 (Taksim - Ortaköy Dereboyu), DT2 (Taksim - Ortaköy Dereboyu).

Second possibility, from İstanbul Atatürk Airport to Galatasaray University is taking a taxi (45 mn, ~80 TRY).

Finally, you may take the metro from İstanbul Atatürk Airport and change to tramway at the Zeytinburnu station. Get off at the last stop in Kabataş. From Kabatas taxi costs 8 TRY, there are also regular buses (get on the bus going to Ortaköy direction).

If you are coming from Sabiha Gökçen Airport, take the HAVATAŞ bus to TAKSİM (for more detailed information, please visit http://havatas.com/en/coach.aspx?i=2 ).

Keep in mind that, Atatürk Airport is more closer than Sabiha Gökçen Airport to the Galatasary University.

Local Information:

Galatasaray University is at 10-15 minutes by walk from both Beşiktaş and Ortaköy. If one wants to take a bus to University, he/she can take any bus working on the shore (for example, the number of busses from Kabataş: 22, 22RE, 25E; from Ortaköy: 40, 40T, 42T, DT1, DT2).

The best way to reach Galatasaray University from Anatolian side of the city is to take a boat to Beşiktaş from Kadıköy or Üsküdar.

Time Schedule of IDO Ferries: http://sehirhatlari.com.tr/en
Istanbul Rail Network Map
http://www.istanbul-ulasim.com.tr/media/8540/erisim_2200px_1546px-01.jpg


Bank Services:

In general Banks are open between 8:30 - 17:30 from Monday to Friday.

Currency:

The currency in Turkey is Turkish Lira (TRY). Actually 1 US $ = 3.7 TRY and 1 Euro = 4 TRY (April, 2017)

Drinking Water:

Although it is safe to drink tap water, it is recommended to buy bottled drink water which can be found almost everywhere at stores. You can safely brush your teeth with tap water.

Electricity:

The electricity supply is 220 V, 50 Hz, with the type of sockets which are standard in most European countries.

Language:

In Turkey the official language is Turkish. The Turkish language comes from Central Asian Languages Family and very different from the european languages. The Turkish alphabet is based on the latin alphabet. In general, in Istanbul many people talk English and you can easily communicate with other people. As İstanbul is a touristic city you can find many tourism offices.

Phone Information:

As it belongs to two continents in İstanbul there are two geographical regions : European and Asian sides. The local telephone code of European side is 212 and the one of the Asian side is 216. The national telephone code of Turkey is 90. All of the telephone numbers consist of 7 digits. For example telephone number of Galatasaray University is 2274480 and the code of the European side is 212. So if you want to call Galatasaray University from Asian side the number transforms into 0 212 2274480. If you want to call the same number from abroad it transforms into 00 90 212 2274480. There are prepayed telephone cards of Turkish Telecom specially designed for calling abroad.

Shopping:

Almost all of the shopping centers are open every day until 22:00 hours.

Safety:

Beware of dangerous and inconsiderate driving, especially when crossing roads. Even if you are on a pedestrian crossing, look carefully before crossing. Turkey is a comparatively safe country as far as crime is concerned, but it is best to take reasonable precautions against pickpockets in crowded areas.

Time Zone:

The time zone is 1 hour later from Central European Time Zone, 2 hours later from the Greenwich Mean Time.
Venue
The conference venue is Mathematics Department of Galatasaray University, and its address is
Galatasaray University
Department of Mathematics,
Çırağan Caddesi, No: 36,
34357 Ortaköy, Beşiktaş,
İstanbul / Turkey.
To be familiar with the location of the Galatasaray University campus, and some hotels, please overview the interactive Googlemaps below. Please read the Useful Info part to learn how to reach how to reach Galatasaray University.
Googlemaps
Participants